The lovely Galit Balli tagged me to answer this series of fun questions related to writing habits. Thank you, Galit! Let's dive in!
When do you write? (time of day, day of week)
So far it's been a few hours in the evening and several more in the night. The house is calm during those times, creating the right atmosphere to concentrate. Also, the fact that it's dark outside the windows helps keep me from being distracted. 😉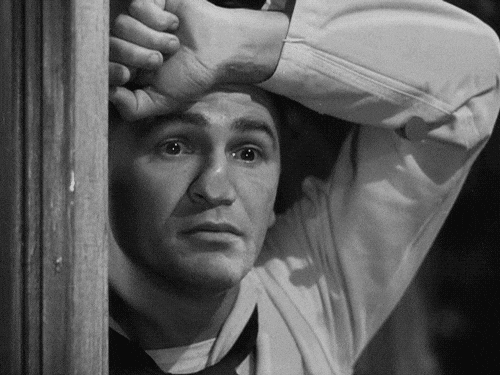 How do you seclude yourself from the outside world?
I didn't know about the Rainy Mood app (and site) until Galit mentioned it, and now it's going to be one of my tools to block out the world as I write! I've been using nature sounds on Youtube a lot to help me get into the atmosphere and mood of whatever story I'm working on. It's amazing how listening to the rain fall or wind blow through a forest can act as the perfect background noise to blot out the distracting world and distracting thoughts. Below is one I use frequently:
How do you review what you wrote the previous day?
I try to wait two days at least before reviewing something. This helps me read with a fresh mind and new view, making mistakes easier to catch. This strategy also helps me think of new ways to rewrite descriptions and improve character dialogue. I don't read anything out loud the first time around, but later in revisions I do.
What song is your go-to when you're feeling uninspired?
Once again I hunt through Youtube, in search of any instrumentals or video game osts that suit my current mood. Sometimes it's Glitch Mob, sometimes David Arkenstone, sometimes Fable osts… The list goes on and on. 🙂
What do you always do (i.e. listen to music, read, watch youtube, etc.) when you find yourself struggling with writer's block?
I use the dreaded writer's block time to work on other things. Watering plants, going for a walk, or if it's the weekend going out doing something fun. Reading, watching TV, also helps me forget about the writing problem for a while. I'll listen through my list of instrumentals later on and try to go through the problem and picture any answers to whatever could be causing my writer's block.
If answers are still hard to find, I will analyze the story's outline and ask myself "What if's": what if the character didn't know that until chapter 20, what if this character had a different secret to keep, what if their emotional arc was changed, what if, what if… After a while (it may take days or weeks of doing this), the outline will take on a new form and the problem that caused the writer's block will be solved!
I've noticed that whenever I run into writer's block, it's because I feel something about the story is off. I've learned to listen to those warnings. It could be that a character needs tweaking, or that several plot points just don't get me excited anymore and therefore need to be changed-up. Because if I'm not thrilled about something, chances are nobody else will be either!
What tools do you use when you're writing?
Word on the computer for writing, Youtube on for atmosphere, glasses for better reading, a candle for atmosphere aroma, and posters/paintings on the wall for inspiration, and a cute mug shaped like a pumpkin just because. 🙂 Oh and did I mention my cat companions?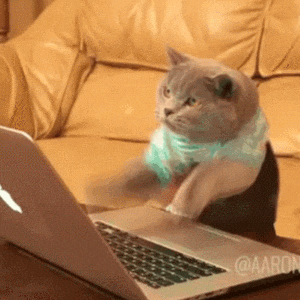 What's the one thing you can't live without during a writing session?
Glasses, ha. Yeah, it's sad. I'm young but have had vision problems for several years now.
How do you fuel yourself during your writing session?
Coffee, and a big meal! How do you know when you're done writing?
You mean, if I'm done revising? I send my manuscript off to beta readers, who will easily let me know how much work I still have to do. 🙂 If you mean how much I write within a day, then I just write however much I can within that time frame. I try to avoid doing word counts. If I'm in a real writing slump, I'll make a goal of writing at least one paragraph, and that usually gets me going and I'll end up writing more. But yeah, word counts can kill my motivation, so I don't focus on them much.
That's all the questions! And now I'm going to tag…YOU! Answer these questions on your blog or FB, and link back to this post so we can read your answers.
Subscribe to this blog's email list so you can get in on sneak peeks, special giveaways, and more from me!
© 2017-to present author E.E. Rawls and RawlsE.wordpress.com
(ads are by WordPress, not me)