"Good friends, good books, and a sleepy conscience: this is the ideal life."
― Mark Twain
Got to love Mark Twain's sense of humor! Though my writer's mind may be too adventurous to keep a sleepy conscience… 😉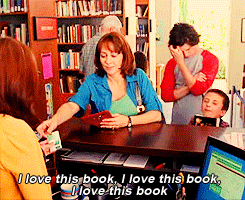 ~~~~~
"Fairy tales are more than true: not because they tell us that dragons exist, but because they tell us that dragons can be beaten."
― Neil Gaiman
As I went through 8 lessons I learned from fantasy, a while back, this was one of those lessons that came to mind. In a meaningful story, the dragon isn't just there to cause chaos and give the hero something to do: It's there to represent all the bad in our lives and to show us that, just like the hero in the story, we can overcome the bad. And we don't have to do it alone, either—even heroes have sidekicks.
~~~~~
A heart at peace gives life to the body, but envy rots the bones.
— Proverbs 14:30
If we let our hearts be at peace (even during the tough times as we slay dragons) it keeps us healthy and stable both physically and mentally. But when we let envy, jealousy, and hate creep its way into our hearts, it rots us from the inside out. Let peace and kindness make its way in, instead.
What are some of your favorite quotes? Share with us in the comments!
Also be sure and subscribe to this blog's email list so you can get in on book sneak peeks, special giveaways when held, and more from me!
If you would like to do this 3 Quotes Challenge (on your blog, Facebook or anywhere else) then consider yourself TAGGED! 🙂 Just link back to this post's URL.
Thank you to Phoenixgrey for tagging me for this challenge!
LE RULES:
Thank the person who nominated you.
Share three quotes for three days in a row, one on each day. (I opted to do this in one post since I don't daily blog.)
Nominate three bloggers on each day. (I'm leaving this open and tagging all of YOU readers! Can't wait to read your favorite quotes!)
---
Subscribe to my e-mail list:
© 2017 author E.E. Rawls and RawlsE.wordpress.com
(ads are by WordPress, not me)